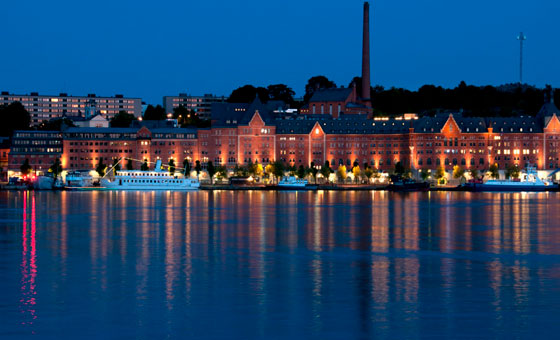 Terrassen
Münchenbryggeriet
On Södermalm, Terrassen is located at the same beautiful premises c/o LjudBang; Söder Mälarstrand 77.
Our facilities feature:
 Dolby Grade & Finishing Suite

Reference-level monitoring (Dolby PRM)
The latest & most powerful Nucoda color grading platform
Avid, Premiere & Resolve Studio
Reference audio (Surround/5.1, Genelec)

Grade & Mix Theatre

Christie DCI 2k Projection, 8.5m Canvas
Dolby Audio (7.1, JBL)
As above - Nucoda, Resolve Studio etc.
ProTools

Edit & Sound Editing suites
Recording / VO Booths
Sound mixing suites
Extremely fast, reliable enterprise-level storage for long and shortform projects of any type, including 4k & 4k HDR uncompressed.
Symetrical Gigabit fiber for incredibly fast digital deliveries, including Aspera.
Retro Pinball!